Wednesday, August 29, 2018 - 3:23pm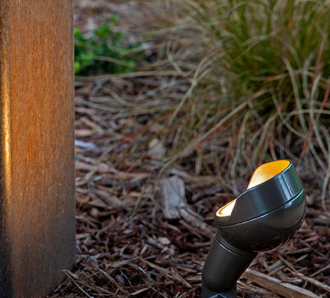 With the easy-to-install WS wall wash from FX Luminaire, contractors have an additional fixture to offer customers seeking a low-cost, system-level lighting solution. Designed with rounded, minimalist features and durable die-cast aluminum, the versatile WS is the perfect addition to any lighting design.
Wall washing offers smooth, even transitions that draw attention to architectural features, make narrow spaces seem larger, and enhance safety. The WS reduces the entry-level price for FX Luminaire wall washes while providing the same commitment to quality as its higher priced counterparts. When used with the RS up light and SP-A path light, the WS lets contractors enter the lighting market with a more complete value-line solution. As a result, contractors can expand their businesses by pursuing more clients.
The WS is a member of the FX Luminaire Standard series. It includes stainless steel hardware to match its rugged powder coat finish and is available in nine finish options to complement environmental needs. In addition, the fixture is compatible with our flagship Luxor® technology to offer zoning and dimming control capabilities with the addition of a Luxor Cube. The WS comes with a pre-installed G4 bi-pin lamp. To simplify installation, it includes a 10' (3 m) lead.
In addition, customers gain other benefits for choosing FX Luminaire, such as top-level technical service and valuable Hunter Preferred Program points.