Wednesday, May 29, 2019 - 10:19am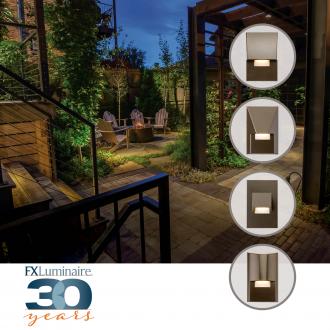 With four stylish faceplate designs, a compact profile, and minimal glare, the contemporary SL wall light is a fantastic addition for new and retrofit applications that require the fixture to be mounted near or at grade.
The SL offers high lumen output and zoning, dimming, and color generation capabilities when used with Luxor® technology.

Built with die-cast aluminum, the tamper-resistant SL is simple to install and is engineered with no visible hardware. It fits easily in standard electrical boxes. For maximum design flexibility, the fixture is available with beveled, curved, round, and flat faceplates.