Friday, September 22, 2023 - 10:53pm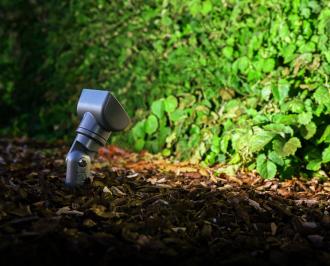 FX Luminaire now offers the perfect solution for lighting professionals seeking a small wall wash with a big lumen output. Packed with power, VW-31 Petite Wall Wash features a minimal footprint that allows it to blend easily into any landscape.
Small Size, Big Impact
Compared to other fixtures in its class, this mini floodlight is 25% smaller yet generates a greater lumen output. This allows it to integrate seamlessly into low-lying foundations and intimate garden spaces without being seen.
With a frosted lens and wide-beam design that produces even light patterns, it's ideal for creating transitional, fill, or highlighting effects for small to medium points of interest.
Small footprint allows fixture to easily blend into any landscape
Soft, frosted glass lens provides even light distribution
Wide-beam design produces smooth illumination without hot spots<
Compatible with MR-11 lamps
"Lighting designers have been asking for smaller washes that maintain or increase the amount of light. The new VW-31 is a discreet fixture that offers greater lumen output and multiple mounting possibilities. It also allows for the use of retrofit lamps for added versatility."
–Anthony Italia, Senior Product Manager
The Vantage VW-31 Petite Wall Wash is available now.