Tuesday, September 11, 2018 - 4:07pm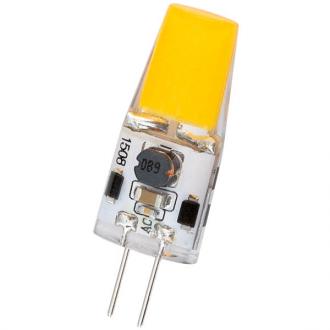 The new G4LED35W lamp is the most efficient 35W replacement lamp on the market, and completes our G4 LED replacement lamp offering. The lamp's high lumen output provides a more uniform light distribution across a wider beam spread.
The G4LED35W joins the lower output G4LED10W and G4LED20W LED replacement lamps. The lumen outputs of FX Luminaire's G4LED10W and G4LED20W lamps are not high enough for certain path light and wall wash applications. To accommodate installations where higher lumen outputs are required, choose the G4LED35W.
All G4 lamps from FX Luminaire are economical, energy-efficient solutions that offer retrofit capabilities for all lighting fixtures with a G4 lamp base. Switching from incandescent lamps to G4 LED lamps results in significant energy savings.
With the use of the Luxor® Low-Voltage Cube, G4 lamps provide zoning and dimming capabilities.