Tuesday, November 14, 2023 - 1:28pm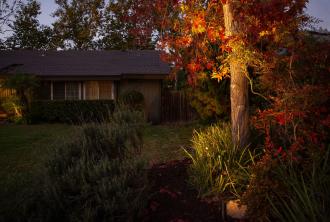 Looking for a budget-friendly landscape lighting solution that will withstand the elements? Introducing the new Cora™ Collection from FX Luminaire!
Built for long-lasting performance, these corrosion-resistant fixtures combine a durable, select brass construction with black oxide stainless steel hardware. They also feature a high-end, antique bronze finish that adds elegance to a range of outdoor applications.
This multidirectional fixture offers innovative up/down capabilities and an accessory-friendly design for added flexibility.
This fixture's small size makes it the ideal choice for projects requiring a small footprint. Providing soft, filtered light, it's a perfect solution for tying in focal points in a lighting design.
Offering superior light output and multiple power and beam spread options, this robust powerhouse gives you all the flexibility you need to take your lighting designs to the next level.
As an excellent source of up lighting from a low-lying position, this fixture blends seamlessly with its surroundings, maintaining the natural beauty of the landscape.
Especially well-suited for coastal environments and projects with modest budgets, these innovative fixtures were designed to outlast your landscape.
The new Cora Collection fixtures are available now.