Tuesday, September 3, 2019 - 2:33pm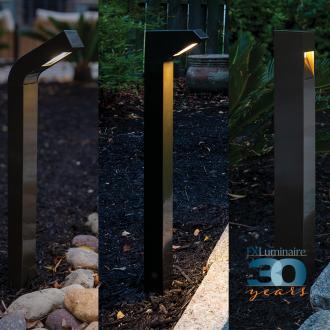 We're pleased to introduce the latest members of our product family. The M-PJ, M-PK, and M-PZ fixtures give customers three striking choices to satisfy the growing demand for ultra-contemporary path lights.
"These highly anticipated products offer unique, modern looks ­in a category that has featured traditional styles for a very long time," said Chad Watters, Product Manager.
Here's what the fixtures have to offer:
Modern styling unsurpassed by other brands
Highest output option in their class, up to 6 LED with the M-PJ
No visible hardware
Minimal glare
Compatibility with Luxor® technology for zoning, dimming, and color capabilities
This modern family of fixtures offers sleek construction for maximum performance in a range of outdoor applications.