Tuesday, February 6, 2018 - 2:26pm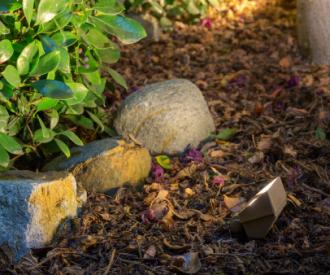 FX Luminaire has welcomed five new midgrade brass fixtures into our product line to offer a total system-level lighting package at a low price point with a premium appeal. Lighting systems increase the value of a home, beautify the yard, add an element of safety, and expand nighttime living spaces.
The beautifully constructed C-DL down light, C-WW wall wash, compact C-PL-4 and larger C-PL-7 path lights, and C-UL up light are perfect additions to lighting projects for clients with modest lighting budgets. The contemporary, organic fixtures are especially at home in coastal environments because brass resists corrosion caused by salty air and dissolved minerals.
Elegantly designed with MR-16 and G4 lamp bases for ease of serviceability and minimal stocking requirements, the fixtures also offer convenient zoning and dimming capabilities with the use of the Luxor® ZD MR-16 lamp or the Luxor Cube. Altogether, the fixtures ensure seamless continuity across the project site.