Wednesday, April 7, 2021 - 11:23am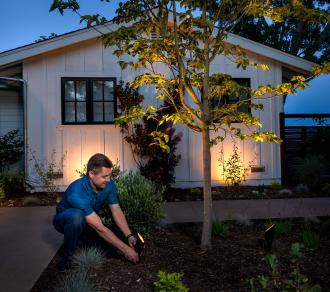 Looking for strategies to grow your lighting business or successfully bid for that next project? The new FX Luminaire Technician Program training series is now available for free online through Hunter University.
This innovative program is designed for professionals of all skill levels. Whether you're brand new to the lighting industry, looking to learn new design techniques, or simply want to learn more about industry-leading FX Luminaire products, this 10-course program will give you the foundational knowledge you need to succeed.
Check out what you'll learn in the self-paced program:
The premium features offered by FX Luminaire lighting fixtures, controllers, and accessories
The basic components of a lighting system and how they work together to bring outdoor living spaces to life
The value that lighting systems bring for homeowners and end users
Key benefits and competitive advantages of FX Luminaire products
Installation methods, design strategies, and tips for growing your business with FX Luminaire
If you successfully complete the program with a score of 80% or better, you'll earn a professional certificate to recognize your achievement.
The program is now available on the Hunter University portal. Thank you for choosing FX Luminaire as your partner for landscape and architectural lighting solutions.