FX Luminaire Introduces the Ground Wash Faceplate for the FC Well Light
Release Date:
Wednesday, March 30, 2016 - 8:52am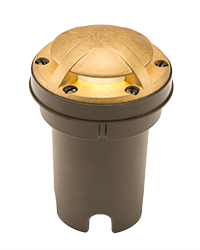 We are excited to introduce a new ground wash faceplate for our popular FC well light. This field-adjustable faceplate offers a no-glare design perfect for deck and patio applications. Add light through four different quadrants in whatever combination you choose: 90°, 180°, 270°, or 360°. To learn more, view the webpage and installation details.