Thursday, March 15, 2018 - 8:49am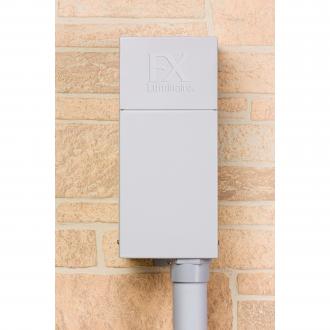 The new EX transformer provides an economical, low-wattage power and control option perfect for small-scale lighting projects that feature 10 to 15 of fixtures.
Along with the RS LED up light and the TM/DL/PL/DM/SP path lights pre-installed with the G4 LED replacement lamp, the EX transformer completes FX Luminaire's high-quality economy lighting package. 
The transformer's compact size fits comfortably in tight spaces, while its powder-coated finish allows end users to easily paint the enclosure for seamless integration into any setting. The terminal blocks are angled 45° for easy field installation, and the transformer is compatible with most plug-in astronomical timers and the EX photocell accessory.