Tuesday, June 13, 2017 - 10:23am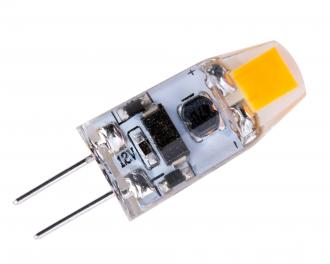 The new G4 LED replacement lamp from FX Luminaire is an economical, energy-efficient replacement lamp that offers retrofit capabilities for lighting fixtures with a G4 lamp base. Switching from incandescent fixtures to G4 LED fixtures results in significant energy savings.
Specially engineered with a clear silicon capsule design, the G4 is available in two intensities and has a warm 2,700K color temperature.
Compatible with Luxor® ZD and ZDC Technology® with the use of the Luxor Low-Voltage Cube, the G4 provides a convenient pre-installed option for FX Luminaire path lights.