Thursday, May 18, 2017 - 11:42am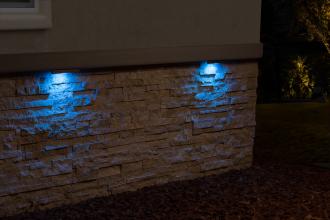 FX Luminaire is proud to announce the addition of ZDC Technology® to the LF wall light. With this technology, add up to 30,000 colors to the popular LED wall light. 
With ZDC Technology, the LF wall light now provides almost unlimited capacity for zoning, dimming, and color creation.
The low profile, soft color, and muted tone of the LF allow it to accent hardscapes without drawing attention to the fixture. Moreover, the proximity of the fixture to the hardscape allows the light to softly graze the area, highlighting texture and illuminating the local path for safety.