Monday, September 16, 2019 - 10:16am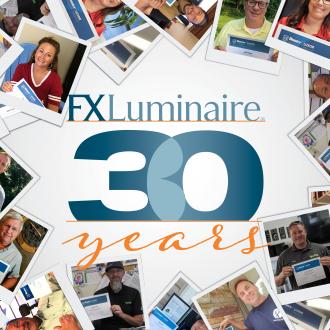 To celebrate FX Luminaire's 30th anniversary, we gave away 30 of our flagship Luxor® lighting controllers! To enter for a chance to win, participants had to successfully complete the FX Luminaire Luxor Lighting Controller Specialist (FXL210) program. After completing the program, they had to take a photo with their certificate and tell us why they love FX Luminaire. Thanks to everyone who completed the training and participated in the promotion!
To learn more about the FX Luminaire's history of innovation over the last 30 years, visit fxl.com/about.