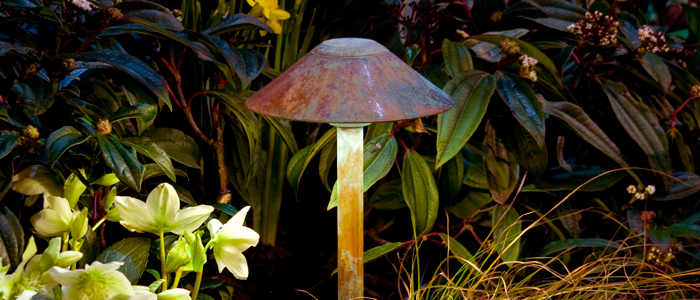 Patina (pəˈtiːnə) is a weathering that forms on the surface of copper, bronze and similar metals. Patina is an organic look that can help match FX Luminaire lights to the natural environment around them. With FX Luminaire structural design you can patina lights and ensure they will perform elegantly for years to come.
FX Luminaire lights in raw copper (CU) will naturally patina in their environment over the course of a few weeks or longer. This process occurs naturally as oxides or carbonates form on the surface during exposure to the element or you can use patina formulas to speed up the process.
Patina Examples: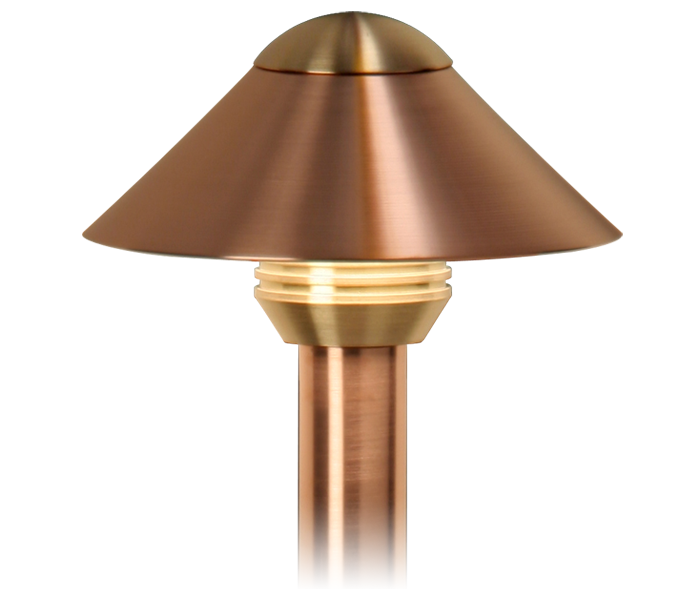 Before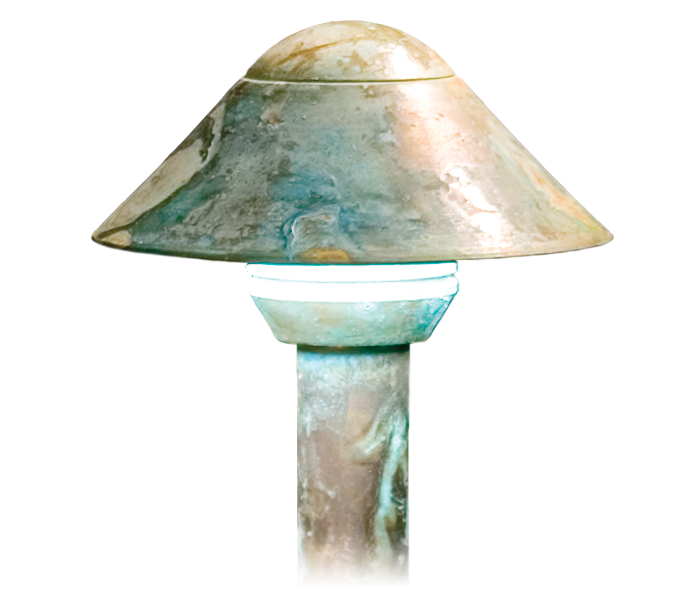 After
 
Green Patina Formula
2 Cups
1½ Cups
½ Cup
white vinegar
non-detergent ammonia
non-iodized salt

Mix solution in a plastic spray bottle until salt disolves.
 
Brown Patina Formula
1 part
1 part
hot water
baking soda

Place the hot water in a bottle.
Add enough baking soda until it will not dissolve anymore when shaking the bottle.
CAUTION SHOULD BE EXERCISED WHEN HANDLING AND APPLYING PATINA SOLUTION - WEAR GLOVES AND SAFETY GLASSES. FOLLOW SAFETY INSTRUCTIONS CAREFULLY ON THE CONTAINERS.
Application
Spread newspaper under plant material to protect it. It is best to install pathlight fixtures first then apply solution. Fixtures should be clean of oil and dirt with Windex-type cleaner.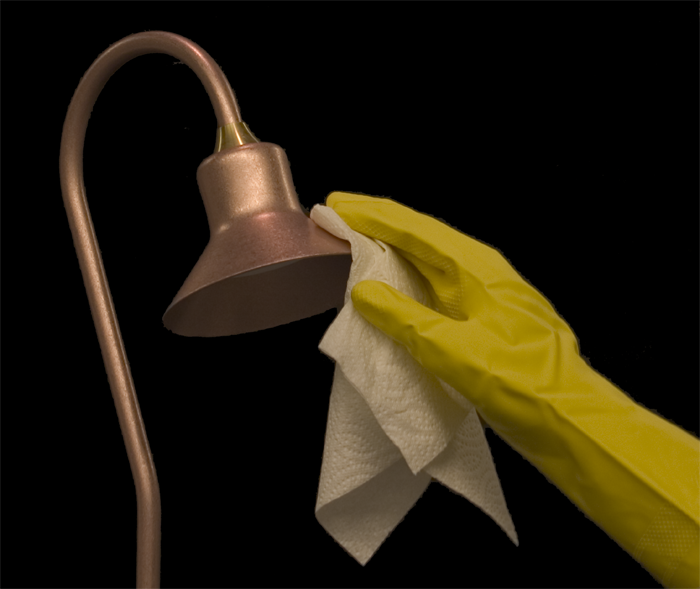 Step 1
Clean fixture with Windex-type cleaner.
Premix patina solution in Windex-type spray bottle
Spray Windex cleaner on fixture to break surface tension, leaving it on when you apply patina solution.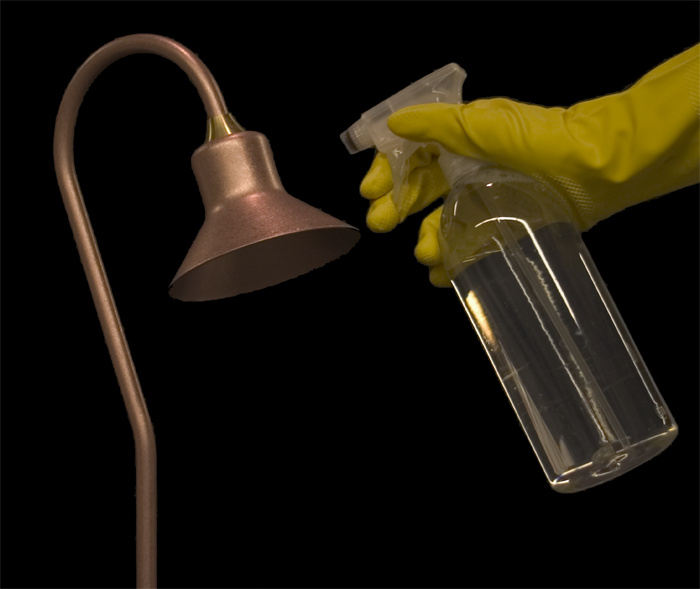 Step 2
Apply patina solution by spraying onto fixture, preferably in the early evening on a high humidity night.
Allow to set for 1 hour, then reapply solution observing where you missed applying on the first coat. If there seems to be oil that is repelling the patina solution, clean it off with the Windex cleaner.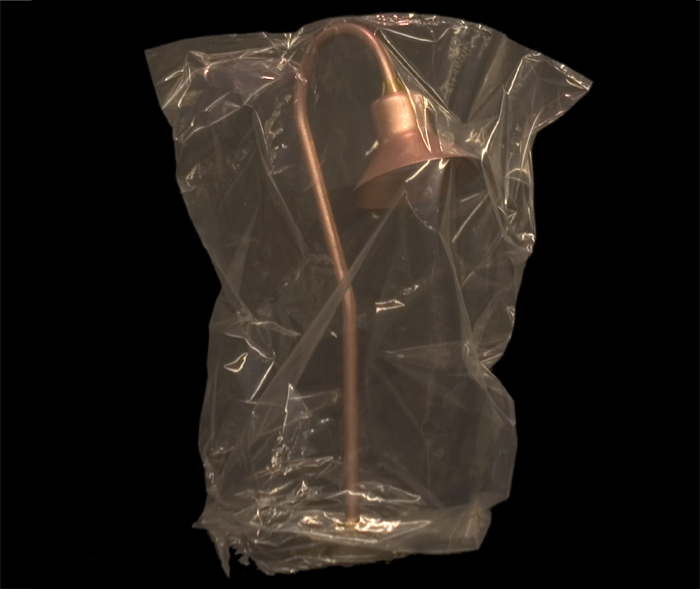 Step 3
Allow to sit overnight. In low humidity desert areas, use a plastic bag to create a tent over fixture (without making contact with it) to help keep the humidity high during curing. If there is low moisture in the air, the solution will dry out without creating the patina effect.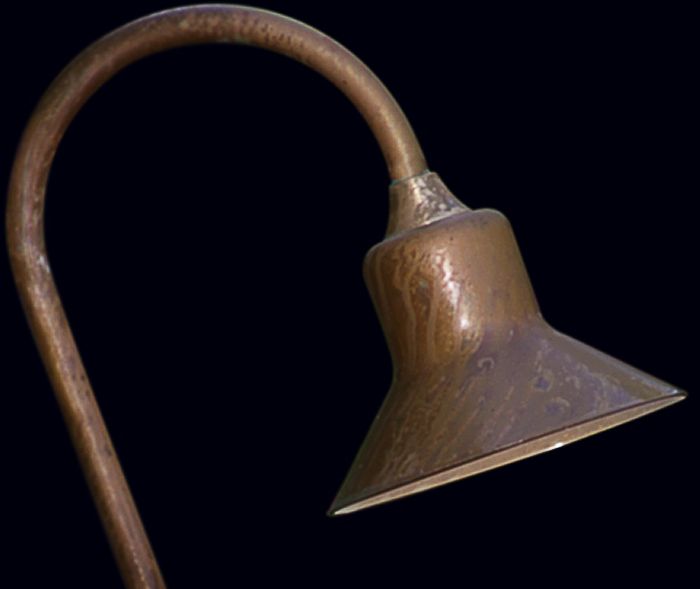 Step 4
The result will be a bright green powdery patina. Do not rub off. In time (and re-applications) this finish will become permanent. The brightness will fade with time. To reduce green, cut back on the salt content. Color and effect is greatly affected by application ambient temperature and humidity.