Site Study
Rear Yard Layout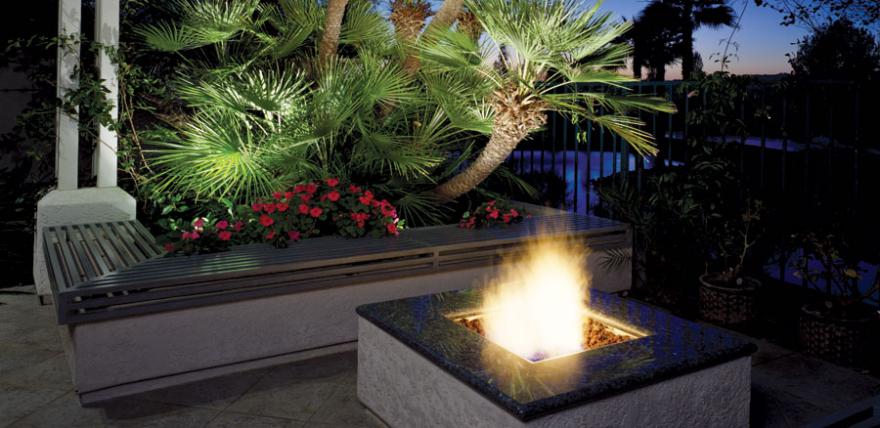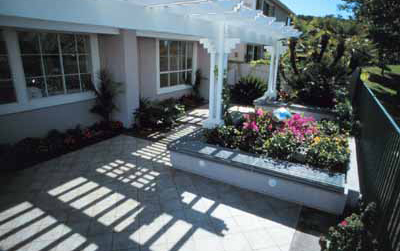 Big overhead structure to work from which could eliminate the need for ground mounted fixtures of any kind. Big specimen plants and a fat lighting budget to match! Life is good.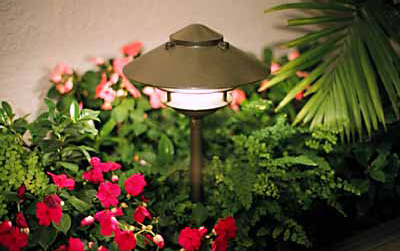 We address the walkways first for safety reasons. We can easily cover this size patio from the perimeter with any of the FX Pathlights. For this example let's use the DR.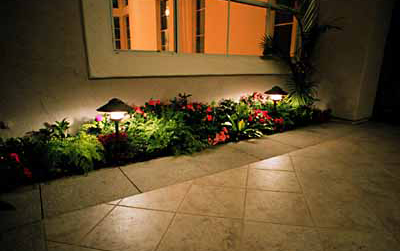 At night the DR gives a pleasing soft glow with little glare.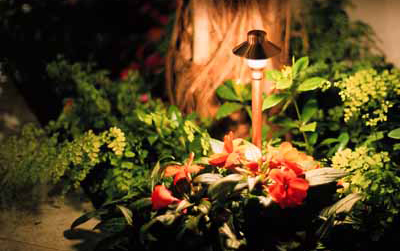 The SP is another good choice for these narrow planters since it is more in scale with the typical micro tract home spaces.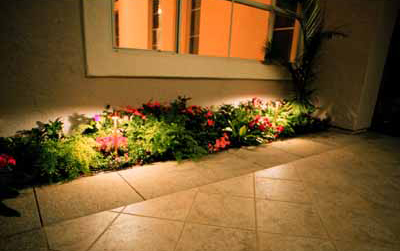 The SP provides a great glare cutoff and long throw light projection. At 10 watts the SP is a very efficient way to delineate planter areas.
The plan would look like this: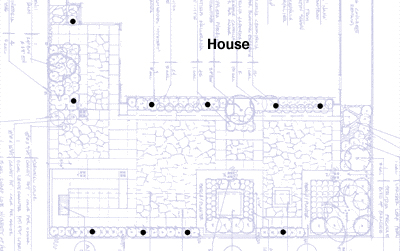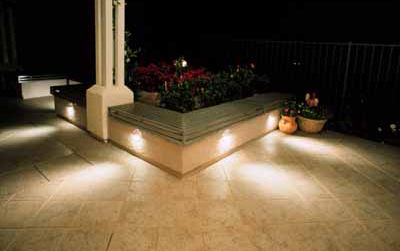 The small sitting walls are a perfect mount for the CG. An innovative adjustable lamp mount allows the installer to fine tune beam projection to suit project needs. The CG was developed to fill the need for an unobtrusive specification grade wall light that would introduce glare-free illumination onto safety and circulation areas. Its deep cowling and recessed lamp position allows pedestrians to view uphill without dangerous glare. Obviously, glare-free illumination should be the primary function of any fixture that is designed to provide safe passage through foot traffic hazards.
The plan would look like this: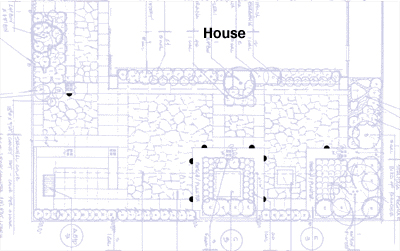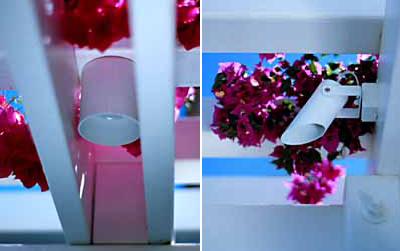 We can provide interior quality illumination from the overhead structure by specifying the white finish CL and the TS.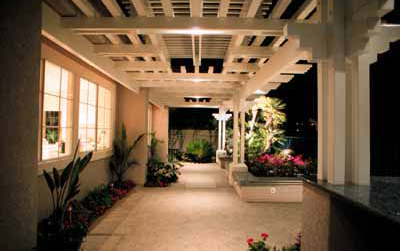 The CLs mounted in the middle of the trellis are about 8' on center which provides smooth glare-free illumination.
The plan would look like this: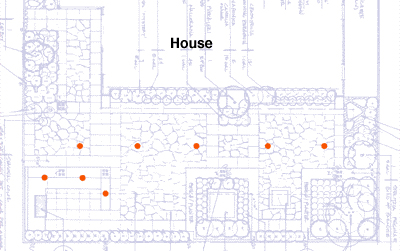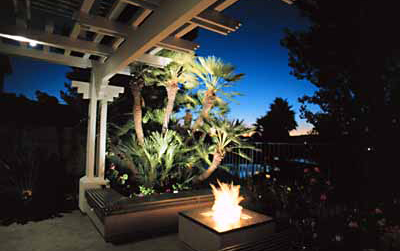 Next are the palms. I suggest a combination of up and down lights for maximum effect. On the large specimen we specify three RS-35 uplites and one TS-20-WF downlite. This creates a dramatic even wash of light on this unevenly shaped element.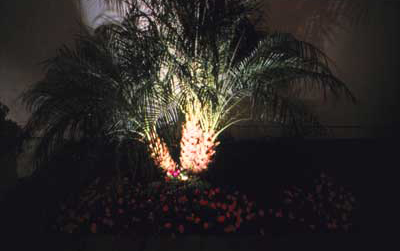 The triple Robellini can be front, back, or lit. First we'll try front lighting with two RS-20s. The effect is nice but predictable.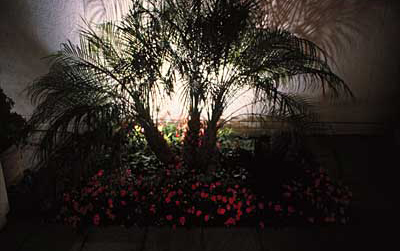 Next lets silhouette the Robellini with a single RS-35-F. We use the 35w spot with a frosted lens diffuser to create an even wash behind the plant. The more sculptural the plant the better the effect. Yucca, black pine and cactus are good candidates for silhouette lighting.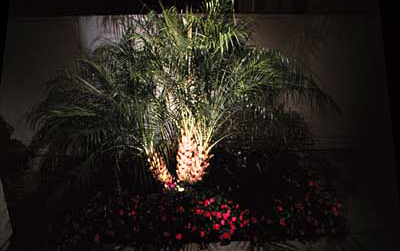 And finally we'll down light the palm with a TS-20-WF-MJ.
The plan for the backyard would look like this (TS only):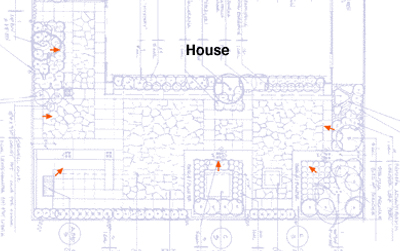 The plan for the backyard would look like this (RS only):