The New FXL.com, Redesigned from the Ground Up
Release Date:
Thursday, July 12, 2012 - 2:12pm
The FX Luminaire website has been redesigned from the ground up to accommodate the needs of lighting professionals and homeowners.
We are committed to providing our valued customers with the resources they need to create a beautiful landscape lighting system that will last for years to come.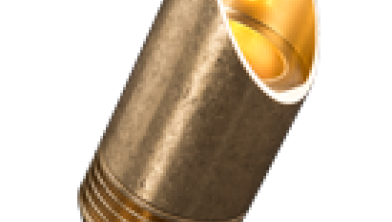 PRODUCTS
Our entire catalog is only a few clicks away in the Products section, featuring both LED and Incandescent models and Power and Control. Product pages have everything from model charts to specifications, installations, manuals, CAD details and support articles. Find quick specs like dimensions and finish options to browse quickly. Learn what to expect in the box and what you can order separately to create a beautiful landscape.
LIGHTING PROFESSIONALS
The Lighting Professionals section was created with the professional in mind. Here you can find Resources and Tools, including catalogs and price lists, the FX resource guide, installation sheets, spec sheets, photometric IES files, CAD details and product warranty information.
The Lighting Designers section offers switching options as well as lighting effects and design techniques to spark your creativity when creating that next Landscape Lighting design.
The Lighting Installers section has been engineered for Architects and Landscape Lighting Designers. Find a variety of plan components and resources that can assist you in the production of a lighting plan for your client.
LIGHTING BASICS
This section of the website has been designed with the customer and homeowner in mind. Lighting Basics teaches you the benefits of landscape and LED lighting, a quick and easy process to patina your copper and brass fixtures, as well as the top 10 lighting tips.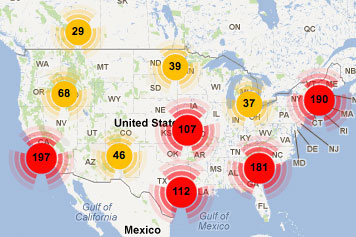 DISTRIBUTOR LOOK-UP
Find an authorized FX distributor near you using our new interactive Distributor Lookup. Many of these distributors offer local design and technical assistance. If you are looking for a professional installer, these outlets are often a great place to get referrals.
PROFESSIONAL CONTRACTOR REFERRAL FORM
Selecting a contractor that suits your specific needs can be a complex task. For starters, how can you make sure that the person you hire is qualified to do the job? Use our Professional Contractor Referral Form to have your information referred to a professional installer in your area.
INTERACTIVE CATALOG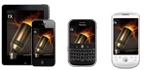 The FX catalog has been optimized for your iPhone, iPad, Android, BlackBerry, and other smartphone devices. Browse the catalog on your desktop as well for a unique experience like never before.
RESOURCE LIBRARY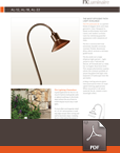 We are committed to providing our valued customers with a wealth of knowledge and resources to help accomplish their goals. Take advantage of our vast Resource Library before your next Landscape Lighting design project to ensure you are able to install everything quickly, efficiently and accurately. Here you will find specification sheets, install sheets, photometric IES files, CAD details, catalogs and more. Quickly search by product, resource type or product line.
SITE STUDY LIBRARY
Formerly Step by Step Guide, Site Studies give you a behind-the-scenes look at some of the most brilliant ways professionals have discovered to use FX lighting fixtures and controllers.
SUPPORT LIBRARY
View our Support Library section to learn more about common issues like changing an LED Board, how long halogen lamps should last, assigning a fixture to our innovative Luxor controller and much more. Search quickly by products and topics.